Life at Lab42 and living in Warwickshire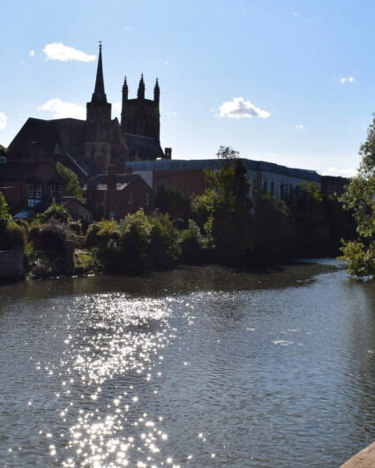 Lab42 is a games development studio, situated in the heart of Leamington Spa.
We founded our indie studio on a people-first, anti-crunch culture, and these are values we've stayed true to throughout all of our growth and success.

Since becoming part of the Sumo Digital family of studios in 2020, we enjoy all of the benefits and comradery of being part of a large games development organisation, without losing the friendly and flexible working environment that makes Lab42 a great place to work.

As part of Lab42, you'll be able to work on both original IPs and some of the biggest and best games around. We encourage a harmonious work-life balance that allows you to spend time with family and friends, while still enjoying a career in an exciting industry.
CULTURE
At Lab42 we are all about maintaining a fun and relaxed working environment and putting our team members first. In fact, we were honoured to win a GI.biz Best Places To Work award for three years running!
While we give our team the autonomy and trust to take full ownership of their responsibilities, we always make sure someone is on hand to offer support and guidance if needed.
We believe learning never stops. Our team is offered regular learning and development days, plus everyone has access to internal resources and our social Dojo. We always offer the opportunity to exchange ideas and information irrespective of background, seniority and experience with like-minded professionals in the industry.
We're a social bunch and take every opportunity we can to hang out with each other, be that through games nights, pool tournaments, quizzes, board games, yoga or any other ideas you might have - we're always open to suggestions! Being a part of the Sumo Digital family also means we're invited to a ton of social events held throughout the year.
LIFE IN LEAMINGTON
Our open-plan office is in the heart of Royal Leamington Spa, where the streets are paved with code. Leamington Spa is a thriving town with a lively game-development scene - in fact, it's home to one of the largest gaming clusters in the UK, so you'll be in good company!
There is so much to enjoy outside of the office, with numerous award-winning parks and gorgeous outdoor spaces to keep you busy. With plenty of independent bars, cafés, restaurants and shopping outlets, you'll find there's no shortage of places to eat, drink and be merry.
Being located in historical Warwickshire, we also have both Warwick and Kenilworth Castles on our doorstep, if heritage sites float your boat. Or you can ride in actual row boats down the River Leam, too! That's not to mention nearby Stratford-upon-Avon, home to the RSC Theatre and the birthplace of Shakespeare. If you're all about the city life instead, you'll be pleased to know bustling Birmingham City Centre is only a 30 minute train ride away.